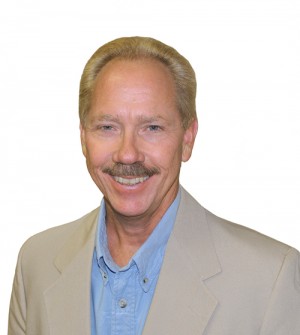 Living in Florida was always my dream after 40 years of life in the northeast. The fast pace of Baltimore and a career as an Electrical Engineer met with the daily question of: there has to be a better way to live and make a living.
Growing up near the shores of the Chesapeake Bay in Maryland, boating was always in my blood.  As a true mariner, 25 years ago I got my captains license and chartered part-time for many years.  My passion for the water led me to the discovery of Charlotte County Florida where life moves a good bit slower and nautical speak is part of our daily conversations.
After 16 years in southwest Florida I am still living this dream! Reinventing myself as a realtor came with many challenges and I quickly learned that with over 1500 realtors in only one county I had to separate myself. Buying or selling a home or piece of land requires information to make an intelligent decision. With this as my mantra, I spent countless hours studying every aspect of homes both waterfront and non-waterfront homes. Literally, 3 years of sleepless nights were invested in figuring out how to be successful. In addition to the land based activities, I have spent literally thousands of hours on our local waters.  The end result is that I know the real estate market, what constitutes a good value and every aspect of homes, waterways, loans, insurance, taxes and foreclosures — ALL of the things that a waterfront home buyer needs to know.
People that are looking to sell their homes choose me because they know that educated buyers seek me out to work with and the combination results in their home getting sold. Year after year I rank in the Top 10 individual agents in the county! You can be sure you are working with someone who cares and really knows their business.
I was raised working in my Dad's butcher shop where the customer always came first and was always right! This is still my philosophy today and every home I sell I have to feel good about and know that my customer is getting an excellent deal and will be extremely happy after the sale. What else could be more important?
We are blessed with gorgeous weather year around. With that comes a lifestyle that allows you to boat, go to the beach, golf, hike, work in the garden or do whatever outdoor activity you want. I am an avid boater and fisherman and understand all aspects of owning a waterfront home from the cost of building a dock to the water depths in the canals and true boat ride times out to open water from your home. Non-waterfront homes have other considerations, all of which are important.
Living in a tropical hammock on water's edge with my wife Joyce and our dogs, you may think that Jimmy Buffet lives here. Gorgeous flowering plants, coconut trees full of coconuts, boats at dock, music playing on the lanai and a pool to cool off in the summer. The dream is real! Give me a call: Call The Captain! 941-628-8040.