Explore Our Most Popular Articles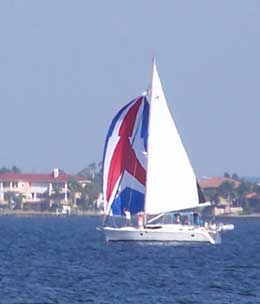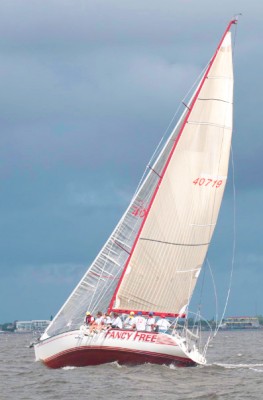 Welcome to Southwest Florida's only website dedicated to sailboat waterfront homes and waterfront home buyers!  The waters of Charlotte Harbor and the Gulf of Mexico offer incredible sailing adventures and enjoying the luxury of having your craft at your own dock is hard to measure!
WHY WE SAIL

Sailing is about freedom and commitment, fear and joy, belief and transformation, mystery and the stripping away of the distractions of modern life.   It requires resourcefulness rarely demanded in the lives of landlubbers.
There are many considerations when choosing a sailboat-access home located on the water in the towns of Punta Gorda, Port Charlotte and Englewood.  It is important that you understand true water depth for the draft of your boat, both at your dock, in the canal system and at the entrance to the canals.  Water depths vary greatly depending on the house location.  Real boat ride times, canal widths, turning basins and a host of factors will play into your decision of what home to buy.  To make intelligent decisions in a waterfront home purchase you need accurate information and you will find it here.
The one thing you can be sure of is that our waters are beautiful, clean and uncongested.  Our towns are remarkably nice, friendly, uncongested and beautiful much like our waters!  The weather is beautiful and warm year-around- as close to heaven as I want to get!
Charlotte Harbor has been named in the Top 10 Best Sailing Destinations by Sail Magazine.  Whether you are buying a home to live in paradise with your boat at the dock or buying a home just to store your boat for sailing adventures, you can be sure that you will get accurate information from Capt. Chuck Eichner.  Chuck is an expert on local waterfront homes and ranks in the Top 10 Best Realtors in the county most every year!
If you own or plan to buy a sailboat or a large powerboat, use the convenient form below to let Capt. Chuck know the type of boat, make & model, length, draft, and beam to help you find waterfront homes with suitable dock space, water depth, and harbor access for your needs.

Contact me today to see any of my featured listings or any other properties you might be interested in. Email callthecaptain@gmail.com, call me at 941-628-8040, or use my contact form below: